For the second year in a row, from June 13 to 16, the Clause Home Garden team has participated in the Flower Trials event, with its stand at MNP / Suntory in the Netherlands. 
Every year, the Flower Trials bring together over sixty plant breeding companies at various locations in the Netherlands and Germany. 

Once again this year, Clause Home Garden has put the spotlight on the flagship varieties in its range!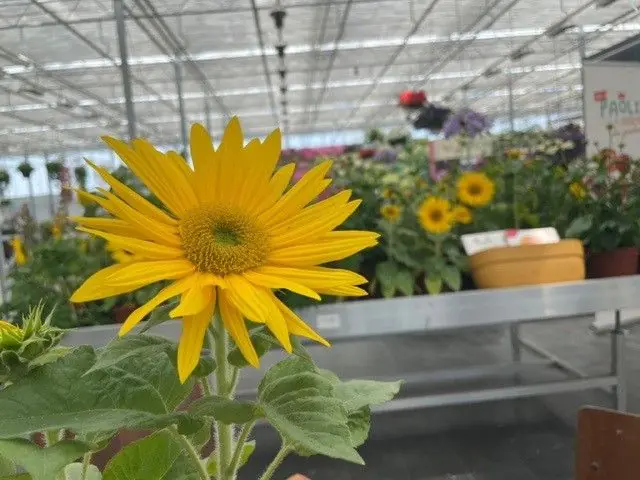 The bright and sunny GUMMY BEAR, always in the limelight!
Its magnificent lemon-yellow double flowers won over the hearts of visitors for the second year in a row. Suitable for professionals and gardeners alike, GUMMY BEAR offers endless possibilities for large flower beds. It is ideal for landscaping, adding color and height to green spaces, thus creating a dynamic atmosphere. 
Flowers... but also a tomato tasting!
Clause Home Garden delighted its visitors' palates with a tasting of tomatoes from its range specially selected for the garden market! 
Paoline, Gourmansun, Honey Moon, Buffalosteak, Buffalopink and Bellandine were all on display to tempt visitors! 
 
Focus on the Paoline tomato, queen of the garden
This fleshy, round tomato is not only delicious, but also quite resistant to mildew (IR), making it a must-have in the vegetable garden. 
PAOLINE delivers plenty of tasty fruit, tested and validated by our network of trials!
 
Product presentations and tastings, meetings with customers and prospects, as well as good weather and good spirits enlivened the three-day exhibition! 
For more information on the event, visit:
https://www.flowertrials.com/en/members/hm-clause