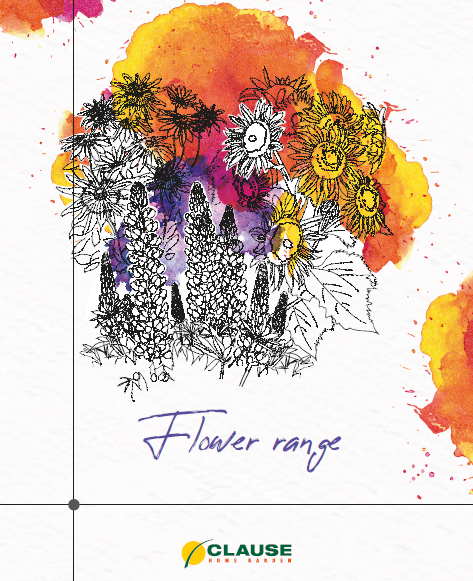 After a presentation of the team, the flower brochure explains the Premium strategy adopted by Clause Home Garden. This concept offers gardeners a superior quality of the selected seeds, with flower varieties that are more floriferous and easier to grow.
For the first time, the brochure has been organized to take readers on a journey through different categories, such as our Awarded varieties (Fleuroselect), or a section of flowers suitable for terraces and balconies.
This documentation is also an opportunity to (re)discover our range of varied flowers that will color gardens and balconies!
Finally, our latest two impressive novelties are highlighted: sunflower Firefox as well as sunflower Gummy Bear the Fleuroselect Gold Medal winner in 2022.